Emerson Brantley was only 19 and had just graduated from Florida State University with his Bachelors in Communications (mcl), when he was hired by industrial giant Fruehauf Corporation's Jacksonville Shipyards Subsidiary to create a marketing department. Fruehauf had earned over $820 million that year, and their shipyards contributed almost a quarter of this ($185 million).
Over 100 years old, the Jacksonville Shipyards (and its sister companies, Maryland Shipbuilding & Drydock and Bellinger Shipyards) had a sales department but no marketing. There were about 600 shipping lines in the world, and long-term personal relationships had been the basis of business for decades. But in the 1970's the global market was changing rapidly, and the shipyards did not have the marketing organization to keep up.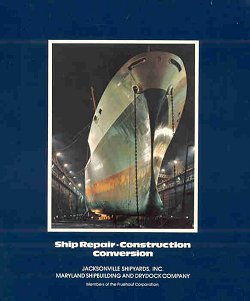 Competition among newly-developing countries for a bigger share of the shipbuilding and repair dollars was heating up, and no wonder: to park a ship on the shipyards' Number 3 drydock, built to handle 1000 foot ships, set a shipping company back over $10,000 a day!
Before beginning to establish their international marketing, however, Emerson was given charge over creating completely new marketing programs for two newly-purchased divisions: Key Houston, which manufactured sandblasting equipment, and ElectroLube Devices, which manufactured an on-engine bypass oil refiner system. Even with a billion dollar company like Fruehauf, everything was expected to stick to tight budgets. Finding ways to present high quality marketing and keep the costs low became second nature.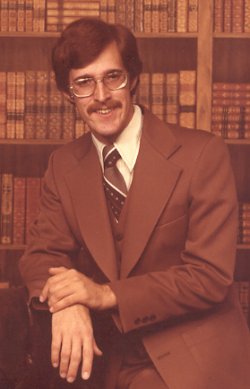 Both companies needed to establish brand identity and dominate in new, cutting edge markets. Both needed to attract highly-analytical engineers and contractors, and educate them about these cutting-edge products.
To accomplish these tasks, Emerson designed unique marketing collateral such as the "Concept: PBF" brochure based on blueprints, indicative of the prototypical nature of Key Houston's innovative and environmentally-friendly portable blast facility. During 1977 Emerson Brantley also wrote, directed and produced a ten minute sales film for Key Houston, built around this concept and used for 12 years internationally. He devised a new logo and brand approach for ElectroLube, and a multimedia presentation to animate and demonstrate their exciting new technology.
He also managed to handle the growing need for international advertising and marketing for the shipyards, as well as creating themed branding for their Hiring & Training department, and doing gratis work for community partners such as Florida Community College. This real-world experience was heady stuff, but it began the process of the innovative, outside-the-box thinking that governs how Emerson Brantley approaches marketing issues for clients today.