"Emerson's created the copy, the strategy and
tweaked it to the point that our servers have been crashing
on some of our campaigns!"
~John Assaraf, PraxisNow, Featured in the hit movie The Secret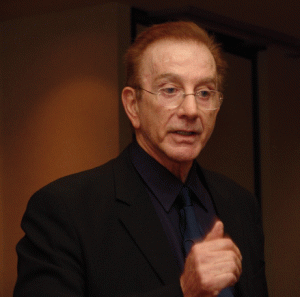 "I'd be surprised if there are more than 50 copywriters in the entire U.S. who can meet the only real-
world test with meaning -- the ability to create sales. One of them is Emerson Brantley.
He is an excellent communicator in all media, including print, TV and the Internet." ~Ted Nicholas, International Direct Marketing Consultant, "Grandfather" of Direct Mail Marketing
"Emerson is the Go-To Guy for anything having to do with
generating revenue
in your business and
articulating it in print--any type of media, any channel of media."
~Jeff Kaller, Advocates for Communities
"The thing I love about Emerson is that he has this way of coming up with t
he most elegant solutions to the most daunting challenges.
He never ceases to just absolutely astound me with his ingenuity, creativity and innovation. He can work at a high level and take it down to a tactical level. That's a skillset I just haven't found with most marketers.
Emerson IS my 'Go-To-Guy' when it comes to marketing and strategy."
~Edwin Kelly, Equity Trust, Largest U.S. Trust Company, 40,000 Clients,$30 Billion Managed Assets
"In the last 10 years we've worked with
over 250,000 entrepreneurs in 46 countries.
When I fly from New Zealand to Florida
to spend 3 days of my valuable time to think I'm going to learn something,
I want the best person.
And I was ABSOLUTELY blown away by Emerson.
What he did in that 3 days was showed me how to structure the marketing of my company which was
the missing link that I had been looking for which I know over the next 5 years will grow my company at least 3-fold."
~Mike Handcock, Chairman, Rock Your Life
"His specific advice on how to get it out to my targeted audience has helped so much!"
~Ross Hamilton, CEO Connected Investors, http://connectedinvestors.com
"I was in corporate America for nearly 20 years.
His wisdom, guidance and direction have made a huge impact in my business. He is a Master at wording."
~Vicki Higgins, CEO Accelerated Shift Marketing
"He is the Marketing Master! He gave me such clarity in a way I felt totally cared for... he just so gives!"
~Lynn Rose, WOWYourAudience.com
"He was training us to become Marketers. He was training on all of the strategies and tools that we can use to grow our businesses. The beautiful thing that I found with Emerson is that
he helps you craft your message from the heart so that when you do connect with your audience that you are connecting at a much deeper level
which is going to benefit everyone."
~Dr. Laurel Geist, CEO The Geist Group; Trish Golden, Trish Golden.com; Kellie Hill, The Right Nutrition Plan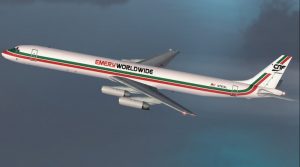 "Today, as a result of your efforts Emery handles 90% of the Union Carbide-Woodbine traffic and Emery has kept this traffic from being converted to a competitor."  ~Jerry Strilecky, National Accounts, Emery Worldwide
"Your perseverance in maximizing the new lift capability in JAX has earned you our Special Recognition Award. Your dedication and perseverance in working through every facet of the media was outstanding."  ~Ronald Swartz, Central Sector, Emery Worldwide
"I have so much more clarity now about how to get my message out. I know the tips about how to zero in on and really create a message to market match will attract exactly the kind of clients I'm looking for. I'm just so excited and thrilled to have met him!"
~Kathy Eppley, AstoundYourself.com
"I help other people all day long, and yet I have a very hard time getting other people to understand what I do.
Emerson helps me get real really clear about what I do so I can help more people and make more money."
~Doug Ottersberg, Success Mindset Mastery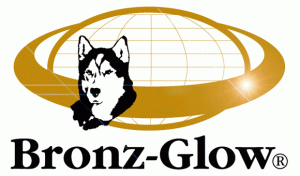 "Emerson demonstrated a consistently innovative and bold approach towards our market, generating significant results and growth during a period of general economic decline industry wide." ~Robert Haydu, Bronz-Glow Coatings Corporation, international manufacturers and distributors of anti-corrosive coatings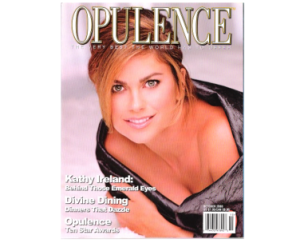 "With the help of Interactive Marketing Consultant Emerson Brantley, Millionaire.com built an online magazine to generate traffic to visit the sites of their advertisers and sponsors. Millionaire.com purchased an email list of 60,000 names.
Results: 8,400 visited in less than one week; 41.55% converted to registrations, totaling 3,086; 80% provided critical market research data."
~Reported by Business 2.0 Magazine, Results monitored independently by Touchscape Corporation.
"I've always had to struggle with referrals. I've never had a systemized process. Ever since I met Emerson we've had discussions on marketing and specifically the referral process. One thing I love about him is his "Pay It Forward" concept... they're presold, they don't care about price. Emerson has been amazing at helping me with that portion of my practice."
~Charlie Price, Attorney
"Emerson has thirty years of experience but more than that he has thirty years of results.
If you're like me -- you're really good at what you do but not that good at marketing -- He'll ask you the questions and you'll be able to come up with the answers
that will enable you to position yourself and take your business to the next level."
~Shirley Dalton, Australia's Business Systemizer
"Your marketing expertise, consulting, and insights were invaluable to us as we developed and formulated our marketing strategies. The mail pieces and programs you helped us develop are producing the results we looked for. I look forward to having you assist us on other projects in the future." ~ Ron McMillin, President, Investors Of Real Estate
"This sales letter is so darn good... it was Emerson Brantley. If you have the chance to work with this gentleman
he understands the psychology of what it takes to really relate to somebody, grab their attention...explain your business in words way better than your own and in the end actually have them purchase what you are selling!"
~Adam Urbanski, Millionaire Marketing Mentor
"Our active daily user counts (unique visitors) are now over 10,000 per day… ten times what they were just four months ago when you began your magic." ~Gary Hall, HCI, Direct Response Publisher & Media Specialist
"I can never be the same, I can never work the same. I had not one, not two, not three but five 'Aha!' moments! It's going to change to change my business, the way I see things and the way I do business. Thank you SO much! That was brilliant!"
~Shirley Perlinger, S & G Services
"Emerson has the perfect mix of marketing expertise and flexibility. He listened closely to my ideas and molded them into a spectacular idea that has nationwide appeal. He provided what most advertising consultants could not, a very keen sense of your business goals and how to formulate them into something meaningful and actionable. I'm truly more excited about my business plan than I ever have been thanks to his proactive responsiveness and articulate guidance." ~ Dean Rice, BikeTrip.com, The "Million Mile Challenge"
"When I met Emerson, I did not know he is a brilliant marketer. He gave me some very simple but so powerful tips which I believe will help my work and bring it to a different level. In these economic times his message can help many, many businesses to grow and bring them to a different level."
~Dr. Pankaj Naram, Televised Health & Healing Broadcast, 150 million viewers, health consultant to St. Mother Theresa, H.H. Dalai Lama, and over a million others in 108 countries
"I've had the pleasure of working with THE Emerson Brantley.
He is a phenomenon when it comes to marketing. He knows marketing like he BREATHES it.
He can take your concept and come up with a unique twist to attract your target audience and go viral... If you need somebody to help you strategize your marketing campaign both offline AND online, use the man, Emerson Brantley!"
~Cheryl Jack, Performance Expert
"We've been in business 14 years. It's amazing that in a 5 minute conversation you screwed my head back on straight, I actually felt that my brain was fried ... I think
it was the most impactful moment of this entire week here.
I can't wait now to get home and start reforming my business on the new things you told me and everything you reminded me of. Thank you so much!"
~Kim McFarland & Tom Vizzini, Essential-Skills.com
"Thank you for the fantastic day we shared together. You are brilliant and we are absolutely prepared to hit a grand slam home run on this phenomenal starter kit, marketing materials, and personal training program that will truly be "America's Greatest." I have full confidence in your abilities. I have full trust in your integrity and look forward to the future with great excitement. You're the best!" ~Mitch Huhem, President, MIT
"Emerson Brantley has helped us articulate exactly what our message is. Each step
he's helped us reach out to millions of people around the world
with a message of hope and inspiration. I highly, highly recommend his services to anybody that would need somebody to truly make a difference in their organization."
~Mark Kaplan,Venture Capitalist,Founder Club Asteria Foundation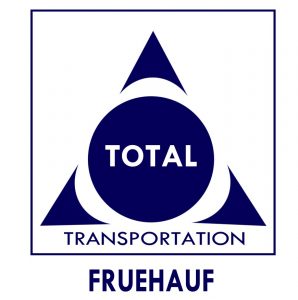 "Emerson wrote, directed and edited a complete documentary film for our Key Houston Division, which is engaged in the manufacture of sandblast equipment. He also designed and wrote brochures for Key-Houston and ElectroLube Services, Inc." ~Edward Osmond, COO, Fruehauf Corporation, Jacksonville Shipyards Division
"Through conversations with Emerson... the issue of our return rates disappeared. I didn't want to launch a product, I wanted to launch a corporation. The branding, the relationships you maintain... Emerson was able to give me strong perspective on just how to implement all that. It is such a pleasure to work with someone who looks at not just how to accomplish tasks, but how to accomplish dreams." ~Jennifer Puterbaugh, Loan Repair & Rescue
"Emerson did a wonderful job on this extensive project. He took the time to research our product and he offered expert advice that proved to be extremely useful to the marketing of our product - at no extra charge." ~Boris and Eugene Mordkovich, AdWatcher
"John Assaraf, a close friend of mine, said "I'm going to send you my copywriter, Emerson Brantley, and I'm so glad I did. He climbed into my head, he found out what my expertise was.
If you want your want your programs to reach millions...I cannot think of anyone else in the world to hire!"
~Mark Waldman,Bestselling Author "How God Changes Your Brain" (with Andrew Newberg,MD),an Oprah Must Read Book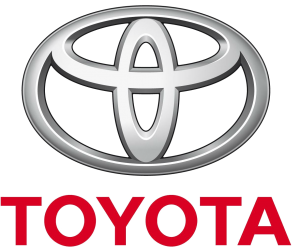 "Product knowledge is more vital in today's market than ever before, and the ability to relate this information to our customers' needs will continue to be the key to our individual and corporate success. Southeast Toyota has made Product Knowledge and one's ability to relay this knowledge to our customers a goal to be attained. V
ideotape copies of your presentation will be sent to every dealership in the Southeast as training material for their sales staff.
Congratulations, Emerson, on a job well done!" ~John E. Pierson, District Sales Manager, Southeast Toyota Distributors, LLC, World's largest franchised Toyota Distributorship with 166 dealers.
"Emerson Brantley gave me one of the most important insights that any marketer ever has,
that one of the most important things I can do is offend the 97% of the people that are not my market. That is just revolutionary, because the amount of resources that I would be losing ... could be millions of dollars. I just want to thank Emerson for his amazing insights and his great marketing skills."
~J.V. Crum, ConsciousMillionaire.com
"I have rarely dealt with someone who was more conscientious in delivering the services he promised and so pleasant to work with during the process. We continuously benefited from your creativity and integrity. I appreciate the way you were always looking out for our interests where third-party vendors were concerned... to be sure that the ancillary project costs represented the best use of our dollars." ~Darby Checketts, President, Customer Champion, Cornerstone Personal Development
"I learned things I didn't know in 25 years of running a successful business.
He's very approachable, he's very straightforward and like the smartest guy in the room. One takeaway was that marketing is not 'a marketing campaign,' marketing never, ever ends and that's something I'm going to do."
~Alison Palmer, Custom Maid Housekeeping, Past National President,  ARCSI (Association of Residential Cleaning Services International)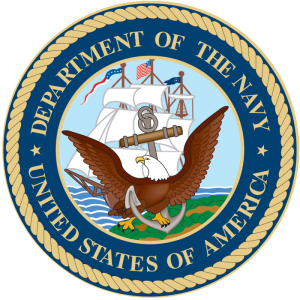 "Emerson not only knows his subject matter, but his enthusiasm and high energy level make him far and away our most popular presenter." ~Kevin Russell, Transition Assistance Program Director, Department of the Navy
"My time with Emerson has been awesome.
He's been able to get inside my head and pull out of me my vision
that I want for my company, and I really haven't met anybody that's been able to do that...
to guide and focus my business to the next level
and the next level beyond that. It took Emerson to pull it out of me."
~Pat Gage, Speaker, Author, Developer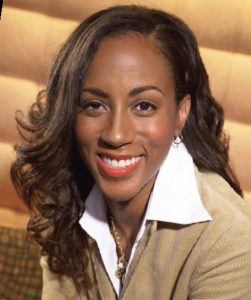 "Emerson doesn't just create copy he creates concepts, ideas and a strategy for his writing.
Who is the target market? Why will they care about your product or service? What is the end result that you want the customer to take? These are just a few of the questions that he posed to me. As a result, I am currently working on 2 new projects with him, and would highly recommend Emerson and his team f
or any writing, strategic marketing or branding project
that you have. Kudos! Kudos! Kudos!" ~T. Renee Wilson, CEO, Diva Marketing
"He just gives from the heart... Emerson has the ability to ask the right questions and get information out of me that I didn't even know was there.
If you're looking at improving your business or changing the way things are in your life, I highly recommend you meet and talk with Emerson."
~Shawn Rae, Florida Reverse Mortgage Center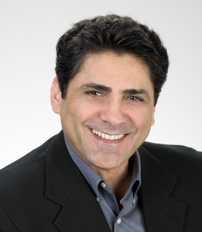 "Listen, this guy knows his stuff. I'm not easily impressed. As a matter of fact, I'm NEVER impressed. Emerson has changed my mind. I have developed a deep respect for his no-nonsense recommendations, his experience and insight. If you can afford him, put him on your team." ~Sam DiBello, CEO The DiBello Real Estate Group, Keller-Williams Real Estate, Greater Seattle Area
"I am thoroughly satisfied with Emerson's work. During our initial meeting, he understood the business I was in and had some immediate suggestions on how to increase my business in my email by that afternoon. He has since suggested several avenues on how to reduce my cost of reaching my market. Not only is Emerson an excellent writer, he understands business. I would not hesitate to recommend Emerson to anyone who is need of a consultant in both business and writing." ~John Hayes, Jr., CEO TCI Publishing
"Thank you... for your assistance in this matter. Your background and marketing expertise were beneficial to helping us... We may need your assistance in the future as well." ~Peter Nicandri, Akerman Senterfitt, Legal Counsel, International Media Holdings, Inc.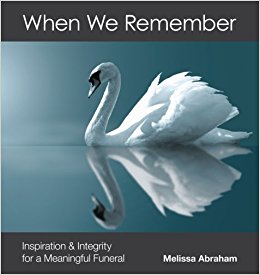 "Emerson is a true professional and I cannot praise him highly enough. Our project is just a little off-centre from the usual, and we needed somebody that
was truly able to apply years of experience in a fresh and inspiring way.
Emerson honestly and very thoughtfully considered our situation, skills base and projected direction.
He was patient, very personable, and above all showed remarkable insight after only a short time into our consultation.
"The precious marketing gems he offered in our follow up call are easily the most powerful maxims we have received from any of the many consultants we have worked with.
We refer to Emerson's words and strategies on a daily (or hourly!) basis." ~Melissa Abraham, Author & Publsher, When We Remember, New South Wales, Australia
"Taking in consideration the short time period and the little information we could provide about our unorganized current marketing efforts, I am extremely impressed about the productivity of our conversations and the outcome of the action plan. I look forward to continue working together on our future marketing projects to motivate more and more customers to visit our Ecuador and the Galapagos Islands. Thank you very much!" ~Peter Lauffer, CEO Galapagos Traveller, Quito Ecuador
"We've pretty much relied on Emerson (and his WEB3Direct team) for most of our projects because he's just done such an amazing job.
He understands every business model and every sales and marketing funnel;
  highly professional, on time,
gets the job done and delivers results. He's got versatility across the scope of many industries so he's very flexible, very versatile, extremely professional and I would just say 'Go for it, you're in good hands!"
~Angela Albright,CEO Automate My Online Marketing
"Emerson, in a matter of minutes, explained some of the changes in today's economy and how I can utilize those changes to take my business and my life to a whole new level. Embrace Emerson, embrace what he teaches and just get as much as you can!"
~Don Johnson, Investor